XVII Settimana della lingua italiana nel mondo - Los Angeles
LOS ANGELES
2017 Workshop per Insegnanti di Lingua Italiana
Sab 21 Ott 2017
University od Southern California
Workshop annuale dedicato agli insegnanti di lingua italiana operanti nell'area di Los Angeles con esperti provenienti da tutti gli Stati Uniti. Organizzato da USC con l'Istituto.




Pane e Tulipani
24 Ottobre 2017
Istituto Italiano di Cultura
Proiezione del film italo-svizzero vincitore di nove David di Donatello e cinque Nastri d'Argento. L'evento e' organizzato dall'IIC con il Consolato Generale Svizzero.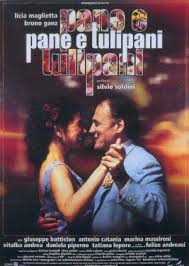 Tuesday, October 10
IIC Los Angeles
Raphael: The Lord of the Arts
West Coast premiere presentation and screening of the film on the life of Raphael Sanzio "Raphael: The Lord of the Arts" ( 2017 1h, 30 m) one of the world's most celebrated artists. Produced by Sky in partnership with Musei Vaticani, Nexo Digital and Magnitudo Film.
The Getty Museum's Senior Curator of Paintings Davide Gasparotto e former Director of Galleria Estense in Modena, will give a special introduction. Copresented by the IIC and Sky Italia.



Tuesday, October 17
IIC Los Angeles

Leopardi - Il Giovane Favoloso by Mario Martone

Screening of the film Leopardi - Il Giovane Favoloso by Mario Martone (2014, 2h 25m). Based upon the short but fruitful life of illness-racked Italian poet and philosopher Giacomo Leopardi, the film was selected to compete for the Golden Lion at the 71st Venice International Film Festival. Organized by the IIC with the Ministry of Foreign Affairs and International Cooperation.


Wednesday, October 18
IIC Los Angeles

Giovanni Bellini: The Poetry of Landscape

Davide Gasparotto, Senior Curator of Paintings at the Getty Museum, will give his insight on the Giovanni Bellini exhibition "Landscapes of Faith" which he curated. The exhibition will be on display at the Getty Center through January 14, 2018.

Saturday, October 21
University of Southern California (USC)

ITL Workshop 2017

Annual workshop for italian language teachers in the Los Angeles area, with the participation of experts from all over USA. Organized by USC in collaboration with the IIC.


Tuesday, October 24
IIC Los Angeles

Bread and Tulips by Silvio Soldini

A screening of the Italian-Swiss production and romantic comedy, Bread and Tulips (2000, 1h 56m) directed by Silvio Soldini. Organized by the Consulate General of Switzerland and the IIC.

Thursday, October 26
Consulate General of Mexico in Los Angeles

Tina Modotti: Dogma and Passion

On the occasion of 2017 Year of Mexico in Los Angeles and on the occasion of the 17th Week of the Italian Language in the World, screening of the documentary dedicated to the Italian photographer, model, actress, and revolutionary political activist Tina Modotti, who lived in Italy, Mexico and USA. Organized by the Consulate General of Mexico in L.A. in collaboration with the IIC